OVERVIEW

The unique and magnificent properties that are present in amaranthus tricolor has a power of curing many rare diseases and diseases that has no cure in English medicines. It has iron and calcium in abundant quantity. It increases memory power if it's taken in a daily diet. It excretes the unwanted materials and protects the body form dangerous diseases. The person who is suffering from the final or critical stage of phthisis are recommended by siddha doctors to eat this variety. It has a power of curing poisonous insect bites. Trash, gallbladder disease , phthisis, eye diseases , wounds and food poisoning are cured by adding Tropical amaranth. The laxative, diuretic and refrigerant properties are present in it.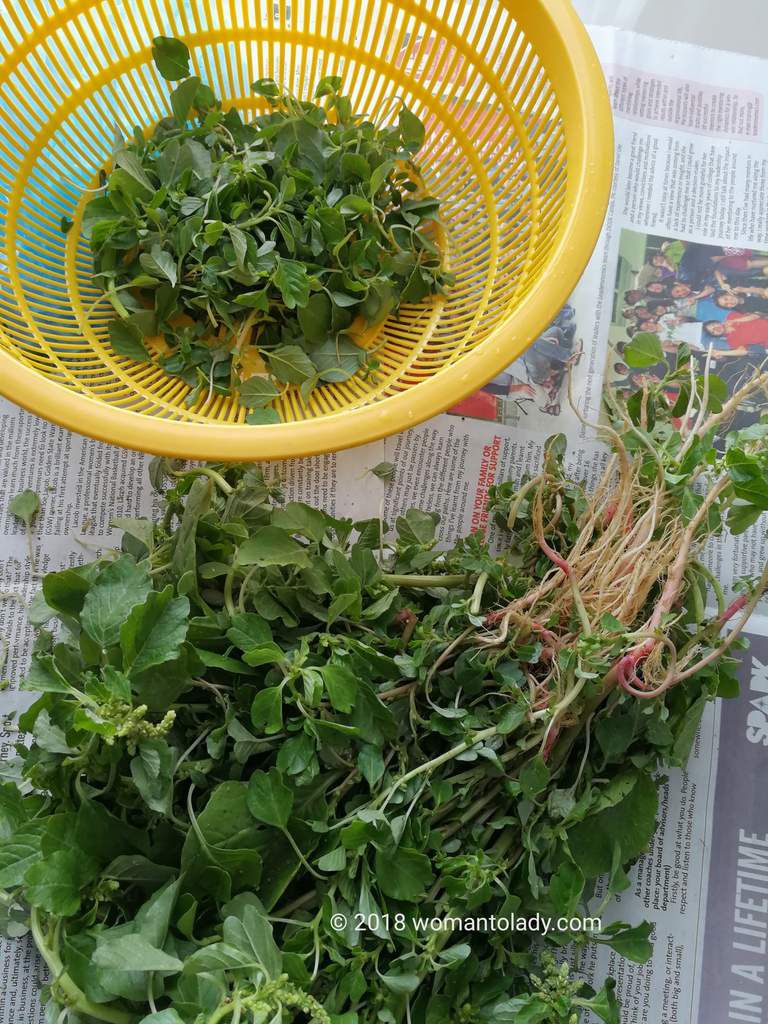 English Name : Tropical amaranth
Botanical Name : Amaranthus tricolor
Tamil Name : Sirukeerai
Health benefits of tropical amaranth or Sirukeerai
Sirukeerai - Rich in Iron
Cures gastric problems

Cures urinary problems

Cures eye disease, piles, anemia
Regular intake of Sirukeerai gives glowing skin
Cultivate health enriched Sirukeerai at your home.
Not much spaces is needed. Any empty place at your balcony/roof-top is sufficient to cultivate Sirukeerai.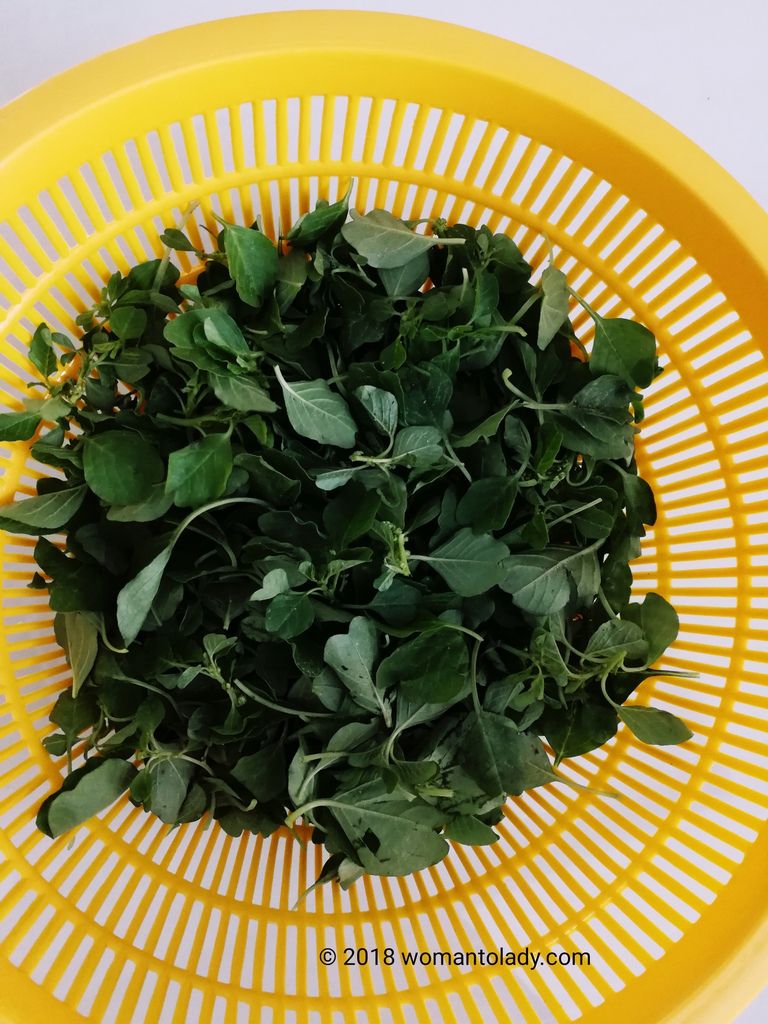 As a gardening enthusiast, I'd love to grow every possible plant in my garden, whether its herbs, vegetables, flowering shrubs, ornamental plants or trees. I want it all. But if you are a beginner, taking your first steps to setting up your terrace garden, you'll have to pick and choose which plants are worth growing.
Some greens you buy from shops can be grown very easily.
Now, let's come to our topic. Today I'm going to experiment planting Tropical amaranth. I just bought a bunch of the vegetable from market today. After pluck them separate the green and stem, root or the seed accordingly for planting and cooking.
As shown in the picture above, prepare the pot with potting mix, sow the root with stems. And seeds(on right side in plastic which is plucked from the leaves) mixed with sand, pour water gently and cover the seeds with some more potting mix.
You can also just sow the seeds of Tropical amaranth in the mud pot. Just press the seeds inside the mud. It need not be deep. After this, sprinkle some water. You should not pour water till the seed grow to at least 2 inches.The seeds should not be exposed under direct sun light. On the other hand, you can plant the stem with roots or just the stems for this Tropical amaranth. Many greens are "cut and come again" so harvest the greens, leave the roots and keep watering and they will sprout another set of greens.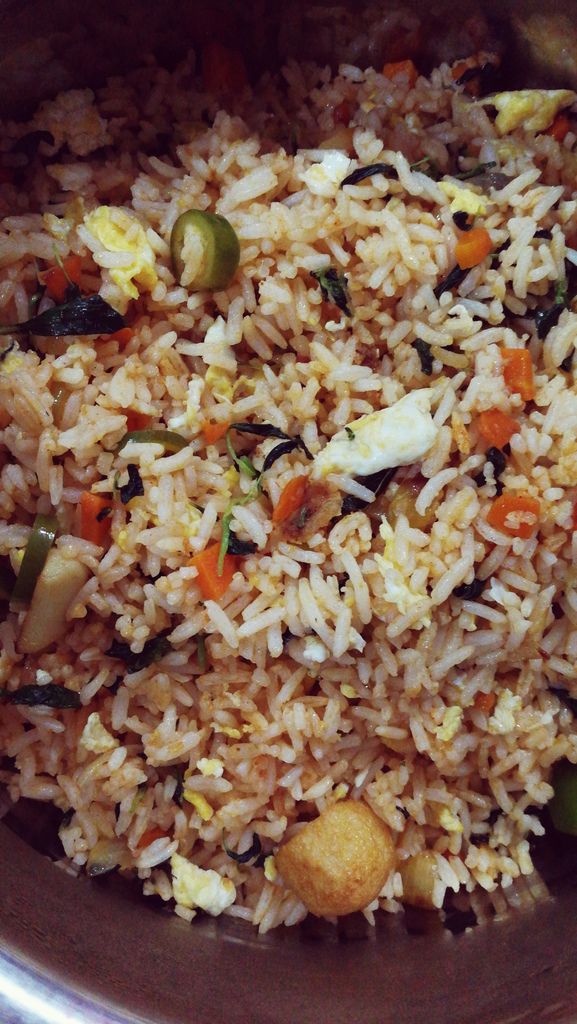 Looks yummy right? Don't forget to subscribe my posts and the check the link below:
http://womantolady.over-blog.com/ 2018/02/how-to-make-easy-healthy-fried-rice-with-tropical-amaranth-siru-keerai

Have a nice experience of growing greens in your house.
Your valuable suggestions on growing Tropical amaranth are invited.
The information on this site is not intended or implied to be a substitute for professional medical advice, diagnosis or treatment. All content, including text, graphics, images and information, contained on or available through this website is for general information purposes only. Womentolady makes no representation and assumes no responsibility for the accuracy of information contained on or available through this website, and such information is subject to change without notice. You are encouraged to confirm any information obtained from or through this website with other sources, and review all information regarding any medical condition or treatment with your physician. NEVER DISREGARD PROFESSIONAL MEDICAL ADVICE OR DELAY SEEKING MEDICAL TREATMENT BECAUSE OF SOMETHING YOU HAVE READ ON OR ACCESSED THROUGH THIS WEBSITE.